WELCOME TO THESSALONIKI ANDROLOGY AND FERTILITY LABORATORY
The Thessaloniki Andrology and Fertility Laboratory, offers its services for the past 25 years, with reliable results, personalized service and confidentiality. The laboratory in under the SIGA-ESHRE External Quality Control system and has the certifications
EN ISO 9001 2008 and ELOT EN 15225: 2017
Quality Control
since 1999 with high quality
and reliability
Welcome to Thessaloniki Andrology and Fertility Laboratory: the medical laboratory which specializes in male sperm testing as well as some specialized tests for female fertility testing, providing certified quality services.
The successful course of the laboratory since 1996, with many thousands of accurate diagnoses, is sealed by the friendly and warm attitude of the laboratory personnel, in every step of the diagnostic process.
The wide range of simple or specialized laboratory tests are performed with the utmost care, always in accordance with the principles set by the World Health Organization, and the quality control systems that we follow from the beginning of our operation in combination with the reliability provided by the state-of-the-art laboratory equipment, the high qualifications of all the scientists involved and the numerous years of experience of the laboratory.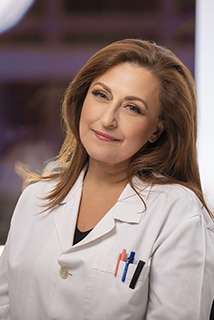 Theodosia Zeginiadou,
M.H.Sc, Ph.D
Embryologist
e-mail: zeginiadou@yahoo.gr
THESSALONIKI ANDROLOGY AND FERTILITY LABORATORY
Medical laboratory diagnostic unit for testing all aspects of male sperm function as well as specialized fertility tests for women.
With experience, reliability and confidentiality, it offers its services for more than 25 years with high quality reliable results, guaranteed by the participation in the Quality Control system of SIGA-ESHRE and with the Certificate of Approval of the Quality Management System Standard EN 15224: 2017.
Our laboratory and our equipment